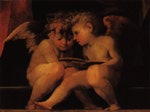 -More Info-
faq sheet
e-news
feedback
e-mail
Sliverpitch Biography

The brevity of understanding through solicitation is the essence of a biography. . .

Hailing from the cauldron of the Inland Empire in Southern California, Sliverpitch has uncovered, through an evolution of diverse musical mysteries, a smooth, edgy, groove-oriented modern-rock sound. The unpretentious songwriting team consisting of Jeff Hopkins (guitar) and Dave Wise (vocals) have, with continuous scrutiny, nurtured a single, uniquely fine-tuned vision for musical independence through the complete realization of life-long ambitions and aspirations. Life's proven ability to define and redefine reality through the addiction of music is unmistakably precise in evaluating and maturing innate talent. With the help, assistance, and complete commitment of a few talented musicians, Jeff Hopkins and Dave Wise will, through persistence, hard work and gut-instinct, establish themselves as music industry professionals and innovators. With their debut five-song EP, Sliverpitch's emerging and compelling style cuts through the relics of depression and emits a positive vibe equal to the power of their predecessors. The reason is simple: the songs enlist an emotional response through the soulful existence of a dynamically effective yet moving hybrid sound.

Jeff Hopkins had been developing the concept for Sliverpitch since the summer of 1993, when songwriting became his top priority. Jeff's visionary concept consisted of blending the power and strength of groove based edgy rock guitars with the intrinsic components of a lean yet tasty rhythm section; this music would in turn lay the foundation for a passionate singer. In the winter of 1995, nearly after a year and a half of auditioning singers, the discovery of lyricist/vocalist, Dave Wise, finally gave Jeff Hopkins' music its final ingredient: raw and intense vocals. The driving voice that was so desperately needed to complete the integrity of the songs was finally present in Dave's breathy and soulfully elegant baritone voice. Through the collaboration with an experienced and powerful rhythm section, an enlightened, visionary, and intense sound collides with the modern-rock music reality.

Dreams fuel the fire of persistence; profound realization enables the heart to rejoice, and, true love of music allows life to remain a revolving mystery.